Have you ever wanted to be part of something unique?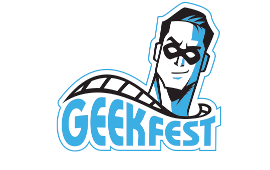 Here's your chance:
GeekFest Film Festivals is looking for a few amazing Super Friends interested in being part of our GeekFest Film Fest Community and Tour!
We're looking for volunteers to join the GeekFest family in the following positions:
Social Media
Add your voice to our facebook page and help us spread great geek content to our growing social media community.
Geek Filmmaker Outreach
Reach out to award winning geek filmmakers from across the globe to make them aware of what GeekFest is all about.
Geek Website Outreach
Contact geek bloggers, websites and media companies to build our Friends of GeekFest page and partnerships to get the most visibility from our announcements.
Public Relations
Create, write and transmit our Press Releases, Call for Entries and Event announcements to the Local, national and International Press.
Convention Tech Volunteers
Can't get tickets to your favorite convention? If we're coming to your local convention and you have some basic tech skills you can assist us in running our screening room, in return you get Con passes to your local convention and can hang at our booth too! (Check out our site to see what cons we plan to program)
If you're interested in any of these opportunities, head to our Contact Us page and let us know!