GeekFest Film Fest Year 4 Returns to Los Angeles
We're back and BIGGER than EVER at
Stan Lee's Los Angeles Comic Con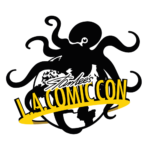 GeekFest Presents the BEST OF THE BEST of the Year 4 TOUR!
Screening the TOP THREE Films in each category and YOU choose the winners!
Get your fans, cast, and crew out to the screenings and you could go home a
Gold Medal Winner!
An Amazing AWARDS PRESENTATION on the Mainstage on Sunday at 3:45PM
hosted by Casper Van Dien!
EXCLUSIVELY PRESENTED BY STAN LEE'S Los Angeles Comic Con
Bronze, Silver and Gold in each category, and ONE filmmaker takes home
BEST of FEST and the Stan Lee Cup!!
Plus Lloyd Kaufman will present a special award to the Best Horror Film and much more…
FIND US AT Booth 731
Convention tickets on sale Now! 
---
FEATURES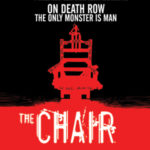 The Chair (Chad Ferrin, 84 mins, NH) A man struggles to escape a grisly fate on death row in this intense story of betrayal, revenge, and humanity's horrifying capacity for evil. Starring the legendary Roddy Piper (in his final feature film role), Zach Galligan (Gremlins), Naomi Grossman (American Horror Story), Noah Hathaway (The NeverEnding Story), Tim Muskatell (Deadgirl), and Bill Oberst Jr. (Circus of the Dead).
---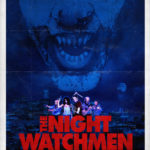 The Night Watchman ( Mitchell Altieri, 79 mins, MD ) Three inept night watchmen, aided by a young rookie and a fearless tabloid journalist, fight an epic battle to save their lives. A mistaken warehouse delivery unleashes a horde of hungry vampires, and these unlikely heroes must not only save themselves but also stop the scourge that threatens to take over the city of Baltimore.
---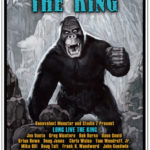 Long Live the King (Frank Dietz, 67 mins, CA)Feature documentary about the enduring popularity of the character King Kong, and how the 1933 film has inspired countless artists, writers and filmmakers.
---
SHORTS
Steven Spielberg and the Return to Film School (Joshua Hoh, 21 mins, CA) Steven Spielberg ventures back to the film school that he once dropped out of to finally earn the degree that he began 33 years before.
---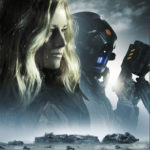 Plug (David Levy, 16 mins, US) On a post-apocalyptic Earth, Leila Dawn (Natalie Floyd), is the only human survivor. Raised by Robots after humanity abandoned the planet they destroyed with nuclear warfare, Leila cannot forget her parents nor ignore her yearning to find other organic life. A hunt she sets out on with a Military Unit, Marker (Lex Cassar), leads Leila to discover the reality she's been denied—a reality that sparks her ultimate quest.
---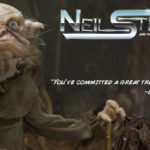 Neil Stryker and the Tyrant of Time- The Goblin Forest ( Rob Taylor, 17 mins, OR) It is the year 2095, and the world's most dangerous secret agent and his team are in pursuit of a time-traveling scientist that has led them to a forest deep in the bowels of the villain's fortress where a time barrier filled with goblins awaits…
---
WEB SERIES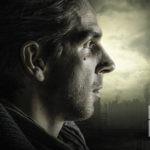 Phoenix Run- Catch a Rat (TJ Walker, 8 mins, CA) Taking place in a dystopian future where everyone is infected with a deadly nano virus, A street smart smuggler Marky is on the run from a crooked super hero and his infected henchmen. Marky flee's to the only family he's ever known, former superhero Ma Jones AKA Thunder.
---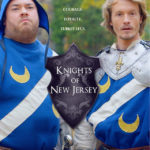 Knights of New Jersey ( Mike Hadley, 9 mins, NJ ) A comedic, behind-the-scenes look at a troupe of Renaissance Faire actors and the passions, aspirations and petty humiliations that arise as they attempt to bring their vision to life.A mashup of "The Office" and "Medieval Times," Knights brings us into the unique, make-believe world of the Faire, where Game of Thrones cosplay fans, Steampunk divas and weekend Wizards mingle with Mundanes—aka normal people. Friendships are strained, love blossoms and politics trumps all.
---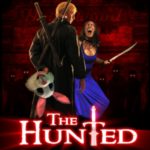 The Hunted (Robert Chapin, 7 mins, US ) The origin story of The Hunted, one of the longest running shows online, tells the story of how a struggling actor becomes the leader of a group of misfit vampire hunters.
FAN FILMS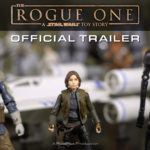 The Rogue One: A Star Wars Toy Story (Raymond Montemayor, 2 mins, CA) Craving the attention of her busy father, a 7-year-old Star Wars fan disobeys him and unknowingly starts a rebellion with his Star Wars toy collection that has surprising consequences.
---
Injustice For All (Danny Mooney, 20 mins, CA) Reimagined origin story, steeped in darkness, for the Joker and Harlequin, two of comics most notorious villains.
---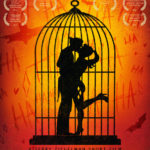 Committed (Terry Ziegelman, 11 mins, CA) In this DC Comics fan film, The Joker and Harley Quinn take a time-out from battling Batman to explore their own issues… in couples' therapy.
MUSIC VIDEOS
---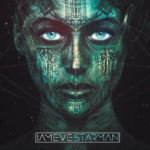 IAMEVE "Starman" (Thor Freudenthal, 5 mins, CA) IAMEVE's tale begins with the 2016 release of "Starman", a mesmerizing video short where two soulmates are reunited in a multi-dimensional plane of existence. It's orchestral tapestry of sound and melody will worm its way down your ear canals to the base of your spine. "Starman" is part of a sci-fantasy transmedia fairy tale called The Everything Nothing, about creation, fractured identity, and transcending physical form.
---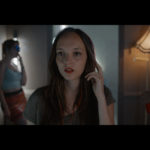 The Island ( Darrell Lee Hall, 5 mins, France) In a world where mankind finds itself immersed in artificial paradises via virtual reality, a young woman tries to make sense of the present in order to find her lost love.
---
TRAILERS
---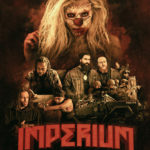 City of Imperium Trailer (TJ Walker and Rick Walters, 1 min, CA)
---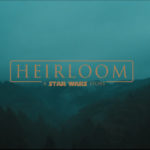 Heirloom: A Star Wars Story Trailer (Casey Cavanaugh, 1 min, MI) The untold story of the Skywalker Lightsaber
---
All selections will tour with GeekFest Film Fests and are guaranteed at least one screening throughout the festival tour. Most short content is screened at most comic con stops unless otherwise noted. All films are voted on by attendees at the screenings at every comic con tour stop and the highest rated films in each category will have the opportunity to be included in the end of tour event at Stan Lee's Los Angeles Comic Con in October.