Stan Lee's Los Angeles Comic Con 2016
October 28-30 2016
Here are the films going for the GOLD!!

Each film is already an award winner at Stan Lee's Los Angeles Comic Con.
We will award a Gold, Silver and Bronze Medal in each Category
One of those Gold Medal winning films will become the BEST OF GEEKFEST 2016
FEATURES
21 Days (Kathleen Behun, 89 mins)
Three filmmakers embark on a paranormal challenge by barricading themselves inside a house so haunted, no one has been able to live in more than 21 days, in order to film the supernatural phenomena which presumably occur… but nothing can prepare them for the evil that lies in wait… Starring Max Hambleton, Whitney Rose Pynn, Mickey River.
---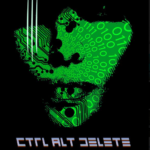 Ctrl Alt Delete (James B. Cox, 86 mins)
When a team of hacktivists break into an office building server room, they unknowingly uncover an artificial super intelligence. With the reluctant help of the systems administrators they've taken hostage, they must work together to escape as the AI quickly takes over the building and spreads across the Internet. Starring Adam Shapiro, Blake Robbins, Molly Burnett.
---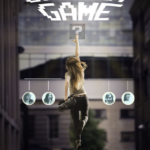 She Got Game (Cailleah Scott-Grimes, 53 mins)
The story of a young woman searching to reconnect with the world of video games. Once she had loved that world, but it seemed to be made by men, for men. Fed up with media buzz treating women only as victims, she wants to understand what keeps women gamers going. How are they carving out space in the industry? What are their sources of persistence and resilience?
SHORTS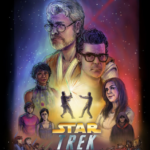 Star Trek Wars (Joshua Hoh, 25 mins)
Star Wars creator, George Lucas, battles Star Trek director, J.J. Abrams, over the fate of Star Wars: The Force Awakens! Who will win in this epic showdown between Star Wars and Star Trek? Starring Johnny Bolton, Ronan Barbour, Sophia Thomas, Jane Noble, Seth Wayne, Melissa Perl, Stefan Petrenco.
---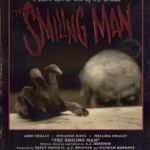 The Smiling Man (A.J.Briones, 7 mins)
A little girl home alone finds herself face-to-face with pure evil. This is the second film written and directed by VFX Artist / Previsualization Supervisor A.J. Briones (AVATAR, DAWN OF THE PLANET OF THE APES, TOMORROWLAND, PIXELS). Starring Abbi Chally, Mellisa Chally, Strange Dave.
---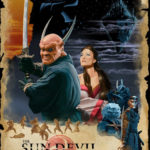 The Sun Devil and the Princess (Steven Ayromlooi, 30 mins)
The realm is embroiled in war between the two Goddesses. The Evil Queen, Goddess of the Moon, has captured Princess Kyoko – a devout follower and one of the last in the realm pure enough to hold counsel with the Sun Goddess. Without her, defeat is inevitable. But a mysterious warrior, of the fabled Ashikage clan, has miraculously rescued the Princess from the Queen's impenetrable fortress. Starring Evan Parke, Mandy Amano, Tony Todd.
FAN FILMS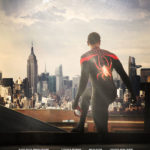 Spider-Man Lives: A Miles Morales Story (Ivan Kander, 9 mins)
In the wake of Peter Parker's death, will Miles Morales find the courage to put on the mask and become Spider-Man? Starring Demetrius Stephens, Patrick McDaniel, "The Misfits of Mayhem"
---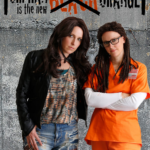 Orphan is the New Orange (Alethea Root, 15 mins)
OITNO is a parody of both 'Orphan Black' and 'Orange is the New Black'. The main character, Sarah Manning, is sent to a minimum security women's prison (Dyad Institute Prison) after several run-ins with the law. From the moment of entering the prison 'mini van', her experience is unlike any other she's had. Starring Jennifer Sorenson, Patrick Stafford, Brian Lettischer.
---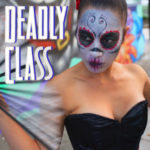 Deadly Class (Jim Skinner, 6 mins)
It's 1987 and homeless teenager Marcus Arguello has no reason to keep living, until one fateful evening when he is approached by a mysterious girl from the King's Dominion Atelier of the Deadly Arts. [Based on the award winning graphic novel, original art from the graphic novel used with permission] Starring Henry Lee.
WEB SERIES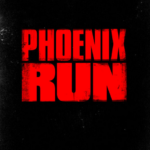 Phoenix Run "Home" (TJ Walker and Rick Walters, 10 mins) Taking place in a dystopian future where everyone is infected with a deadly nano virus, A street smart smuggler Marky is on the run from a crooked super hero and his infected henchmen. Marky flee's to the only family he's ever known, former superhero Ma Jones AKA Thunder. Starring Conner Marx, Julianne Christie, John Paulsen.
---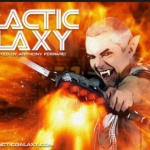 Galactic Galaxy (Anthony Ferraro, 9 mins)
An irreverent Sci-Fi saga about a disco junkie who must seize his destiny, get off space dust, become Space Werewolf & save the galaxy. Starring Bobbie Breckenridge, Charlz Williams, Daniel Kusunoki, Jonathan Castile, Kelsey Goldberg, Lara Piacquadio, Larry Andrews, Eric Michael Kochmer, Twon Wood & Matthew Sultan.
---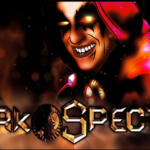 Dark Specter (Bruce Nachsin, 6 mins)
A villain must confront his greatest challenge. Starring Bruce Nachsin, Evan Alexander Judson, Judy Nazemetz.
Music Video
No Hero Now (Jennie Kong, 6 mins)
Rian is set on a quest for vengeance when someone murders her old band of assassins. Starring Jessika Van, Beth Riesgraf, Dan Feuerriegel, Tony Messenger, Jack Yang.
---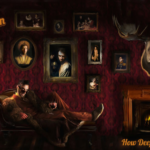 How Deep Can I Go? (Kai Smythe , 5 mins)
Using hand drawn cardboard sets and props, Hairy Soul Man explores how deep some humans will go for love.
Trailers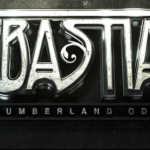 Sebastian: The Slumberland Odyssey (Fede Ponce, 3 mins)
In a future world where unmonitored dreaming is punishable by death, a rebellious orphan must enter the dream world in order to find his long lost brother and a cure for his mysteriously ill grandfather.
---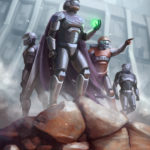 Aero Origins "Teaser Trailer" (Arturo Vargas, 1 min)
"On the planet, Antea, Aero and his brothers struggle to fight off an evil universal force that seeks to end their race."