GeekFest Film Fest Year 4

Join us for our biggest Shorts Program in our history as we return to Portland for our 4th straight year to screen some of the best geek short content touring our Year 4 GeekFest Film Fest
Screening Program
SUNDAY SEPT 10th Room 5 10:30 AM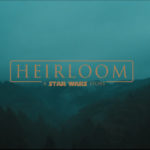 Heirloom: A Star Wars Story Trailer (Casey Cavanaugh, 1 min, MI) The untold story of the Skywalker Lightsaber
---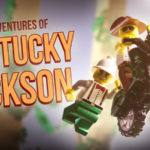 The Adventures of Kentucky Jackson (Kris Theorin, 2 mins, US) Kentucky Jackson searches the world for adventure and explo–I mean archaeology. Yes, definitely archaeology.
---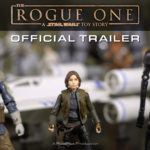 The Rogue One: A Star Wars Toy Story (Raymond Montemayor, 2 mins, CA) Craving the attention of her busy father, a 7-year-old Star Wars fan disobeys him and unknowingly starts a rebellion with his Star Wars toy collection that has surprising consequences.
---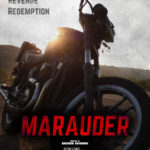 Marauder ( Brendon Rathbone, 13 mins, Canada) After the Marauder's motorcycle is stolen, the hunt is on for the bandits that stole it.
---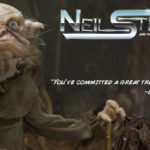 Neil Stryker and the Tyrant of Time- The Goblin Forest ( Rob Taylor, 17 mins, OR) It is the year 2095, and the world's most dangerous secret agent and his team are in pursuit of a time-traveling scientist that has led them to a forest deep in the bowels of the villain's fortress where a time barrier filled with goblins awaits…
---
Steven Speilberg and the Return to Film School ( Joshua Hoh, 21 mins, CA) Steven Spielberg ventures back to the film school that he once dropped out of to finally earn the degree that he began 33 years before.
---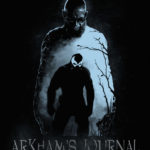 Arkham's Journal (Matthew P.H Read, 7 mins, Canada) An independent production that is based around the super villains of the batman universe. Filmed in and around Toronto, this short proof-of-concept film provides a small insight into the untold stories of Gotham's darkest hour. With the timeline loosely based around the batman comic, "Knightfall", Arkham's Journal is told through the words of Dr. Arkham's Journal, detailing the lives of all the Arkham Asylum patients.
---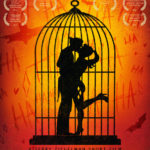 Committed (Terry Ziegelman, 11 mins, CA) In this DC Comics fan film, The Joker and Harley Quinn take a time-out from battling Batman to explore their own issues… in couples' therapy.
---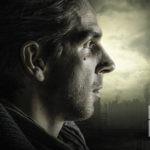 Phoenix Run- Catch a Rat (TJ Walker, 8 mins, CA) Taking place in a dystopian future where everyone is infected with a deadly nano virus, A street smart smuggler Marky is on the run from a crooked super hero and his infected henchmen. Marky flee's to the only family he's ever known, former superhero Ma Jones AKA Thunder.
---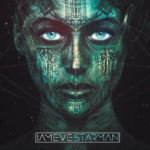 IAMEVE "Starman" (Thor Freudenthal, 5 mins, CA) IAMEVE's tale begins with the 2016 release of "Starman", a mesmerizing video short where two soulmates are reunited in a multi-dimensional plane of existence. It's orchestral tapestry of sound and melody will worm its way down your ear canals to the base of your spine. "Starman" is part of a sci-fantasy transmedia fairy tale called The Everything Nothing, about creation, fractured identity, and transcending physical form.
---