We're excited to announce we'll be programming at Portland's Largest Comic Con
Rose City Comic Con
Shorts Program 10:30-12:30 on Sunday September 11 Panel Room 2
Shorts Program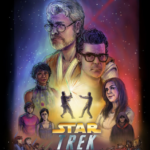 Star Trek Wars (Joshua Hoh, 25 mins)
Star Wars creator, George Lucas, battles Star Trek director, J.J. Abrams, over the fate of Star Wars: The Force Awakens! Who will win in this epic showdown between Star Wars and Star Trek? Starring Johnny Bolton, Ronan Barbour, Sophia Thomas, Jane Noble, Seth Wayne, Melissa Perl, Stefan Petrenco.
---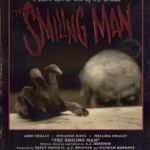 The Smiling Man (A.J.Briones, 7 mins)
A little girl home alone finds herself face-to-face with pure evil. This is the second film written and directed by VFX Artist / Previsualization Supervisor A.J. Briones (AVATAR, DAWN OF THE PLANET OF THE APES, TOMORROWLAND, PIXELS). Starring Abbi Chally, Mellisa Chally, Strange Dave.
---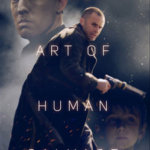 The Art of Human Salvage ( Dempsey Tillman, 9 mins)
A young boy must by saved from execution by his last hope. Starring Edward James Olmos, James Walters.
---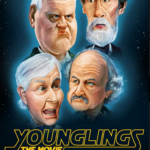 Younglings (Stuart Baker, 10 mins)
In the not-too-distant future, Elroy's deli hosts a weekly poker night with one simple rule: all players must act their age and stick to grownup topics of conversation! But these old-timers know that "Star Wars" will be the topic du jour. Settling this conflict could mean a turn to the dark side. Starring
---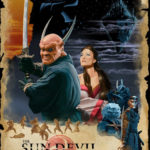 The Sun Devil and the Princess (Steven Ayromlooi, 30 mins)
The realm is embroiled in war between the two Goddesses. The Evil Queen, Goddess of the Moon, has captured Princess Kyoko – a devout follower and one of the last in the realm pure enough to hold counsel with the Sun Goddess. Without her, defeat is inevitable. But a mysterious warrior, of the fabled Ashikage clan, has miraculously rescued the Princess from the Queen's impenetrable fortress. Starring Evan Parke, Mandy Amano, Tony Todd.
---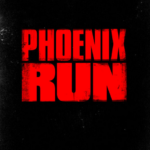 Phoenix Run "Home" (TJ Walker and Rick Walters, 10 mins) Taking place in a dystopian future where everyone is infected with a deadly nano virus, A street smart smuggler Marky is on the run from a crooked super hero and his infected henchmen. Marky flee's to the only family he's ever known, former superhero Ma Jones AKA Thunder. Starring Conner Marx, Julianne Christie, John Paulsen.
---