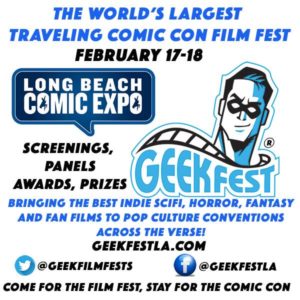 Selections Screening at Long Beach Comic Expo
Watch and Vote for your favorite films screening all weekend at Long Beach Comic Expo and then join us on Sunday afternoon for the Best of and Awards Hosted by Gigi Edgley
FEATURES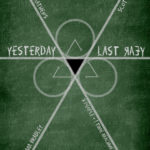 Yesterday Last Year (Directed by Jeff Hanley) 76 mins
A love triangle gets even more complicated once a time machine enters the picture.
---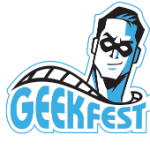 Monsterkids (Directed by J. Michael Roddy) 51 mins
A new documentary that explores the positive fascination with Classic Monsters.
---
Shorts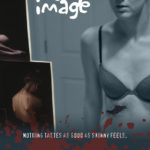 Body Image (Directed by Kim Garland) 4 mins
A woman is tormented by her compulsion to stay thin.
---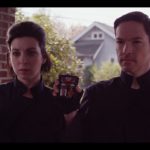 ChronoCeption (Directed by Nik Perleros) 13 mins
If time travelers told you that your firstborn son would be the next Hitler, would you still have sex? One young virgin seeks an answer in this VFX-enhanced comedy about love, stress, and paradox (with a timely political message following the credits).
---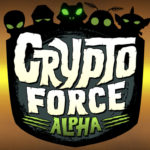 CryptoForce Alpha (Directed by Megan Kluck) 6 mins
Bigfoot, the Lochness Monster, the Mothman, an Alien, and a male Mermaid live together and solve crimes.
---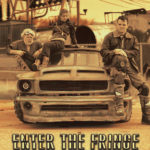 Enter the Fringe (Directed by Nathan Riddle) 10 mins
A group of scavengers are contracted by Nun (Dave Bresnahan), a ruthless business magnate, to track down a man who has escaped a medical facility and is heading into the post-apocalyptic wasteland known as the 'Fringe'. Luckily, Ripp (Jared Morgan), Lilly (Mikaylee Riddle), Gus (D.L. Walker) and their post-apocalyptic hot-rod are the best there is. They 'Enter the Fringe' and find the man, but inadvertently uncover a dark secret.
---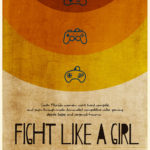 Fight Like a Girl (Directed by Agustin Gonzalez and Nicole Wulf Maldonado) 13 mins
In this short documentary, Victoria "VikkiKitty" Perez, Priscilla "Port" Sortino, and Taylor "Xaltis" Rose, three South Florida women, push through the male dominated competitive video gaming scene.
---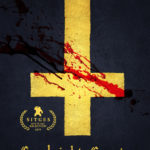 Goodnight Gracie (Directed by Stellan Kendrick) 4 mins
After mom gets hacked to pieces by her latest lover, a devout child fights to escape the same fate.
---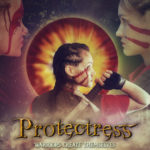 Protectress (Directed by America Young) 11 mins
During battle, a healer duels with her mortal enemy in an unsettling form, facing an impossible choice that will forever forge her destiny as a warrior.
---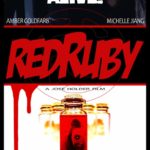 Red Ruby (Directed by Jose Holder) 20 mins
Ruby Grimm awakes to the dark reality that nightmares walk among us. Armed with her brother's research and weaponry, she sets out to systematically destroy them before her mind spirals into madness.
---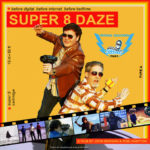 Super 8 Daze (Directed by John Morgan and Rob Hampton) 14 mins
1970s teenagers Rob Hampton and John Morgan made backyard epics while growing up in New England, using only a Super 8 camera, some neighborhood friends, and a whole lot of imagination. Decades later, these movies gained a whole new audience once they hit the Internet, leading dozens of major websites to discover and write about these mini-blockbusters. The two men return to where they shot some of their favorite films to recount all the fun, ingenuity, and mischief of their Super 8 days.
---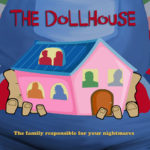 The Dollhouse (Directed by Kyra Gardner) 8 mins
A filmmaker who grew up with the Chucky doll seeks out the other families surrounding the franchise to get their perspective on life with Chucky.
---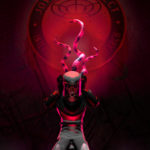 The Jovian Project (Directed by Noah Van Buhren) 6 mins
Pushing the boundaries of paranormal science, Professor Tillinghast leads a top secret project to capture and study interdimensional creatures. But scientific curiosity quickly turns to terror when the scientists try to trap a mysterious being with power beyond their understanding.
---
Visage (Directed by Blake Hodges) 10 mins
This is a short film with a science fiction edge that addresses the topic of limited minority representation in Hollywood films.
---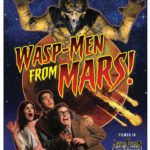 Wasp-Men from Mars! (Directed by Gerrit Thompson) 18 mins
For Suzie, James, and Timmy, it's the end of the world. And that's before aliens invade Earth.It starts in 1959 with three teenagers on a stargazing trip that turns into an evening of heartbreak, jealousy, and sexual confusion — and then giant wasps from outer space invade Earth and make things even worse. The teens need to put their feelings aside to survive the night. (These are teenagers we're talking about.)
---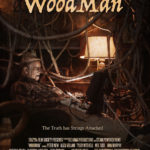 Woodman (Directed by Mike Jackson) 17 mins
A man made of wood and a woman with secrets connect online, sharing truths that break them out of the cages of lies that have imprisoned them.
---
Fan Films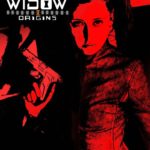 Black Widow Origins (Directed by Sean Monguso ) 18 mins

Witness the early days of Natasha Romanov, one of Marvel comics' deadliest assassins during her career with the KGB. When her latest assignment catches SHIELD's attention, it falls on a newly promoted Hawkeye to bring her down.
---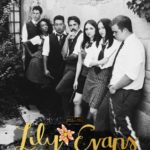 Lily Evans and the Stroke of Midnight (Directed by Sarah Caldwell) 27 mins

It's the final year at Hogwarts for Lily Evans and her friends. Between books and boys, they find themselves defending their friends against an unlikely enemy. When lines are drawn, it's not so clear who is right and who is wrong.
---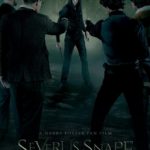 Severus Snape and the Marauders (Directed by Justin Zagri) 26 mins
Set in 1978 just after Harry Potter's father James graduates from Hogwarts, he and his friends Sirius Black, Remus Lupin and Peter Pettigrew celebrate at a bar, contemplating their place in a war they are to soon become a part of. When Severus Snape enters the same bar, knowing the part he might play in the war, James Potter decides to do something about Snape once and for all.
---
Stealth & Silence (Directed by Louisa Phung) 7 mins
A young Cassandra Cain finds herself between Black Mask and a mysterious cat burglar.
---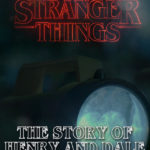 Stranger Things: The Story of Henry and Dale (Directed by Brittany Joyner) 6 mins
Two friends go hunting in Hawkins Indiana. What they find in the woods will turn you upside-down.
---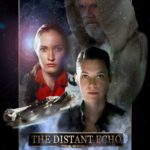 THE DISTANT ECHO: A Star Wars Fan Film (Directed by Tye Nelson) 13 mins
The Distant Echo is in an original story arc, intended for fans of both "Legends" and Canon, where characters from LEGENDS interact with characters seen in the new films The Force Awakens and The Last Jedi.
---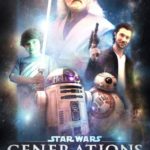 Star Wars: Generations (Directed by Don Bitters III) 5 mins
A grandfather and his grandson use the force to connect across generations. After-all, grandparents help kids survive parents.
---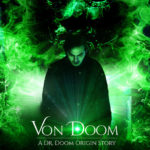 Von Doom (Directed by Ivan Kander) 14 mins
As a boy, Victor Von Doom was forced to watch helplessly as his father was murdered. Now, 11 years later, he attempts to harness the powers of both science and superstition to travel back in time and prevent his father's death.
---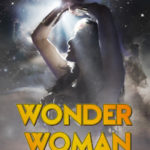 Wonder Woman Revealed (Directed by Johnnie Gee Griffing) 4 mins
A cinematic tribute so epic you feel as if Morgan Freeman was narrating! Rated for amazons ages 2 to 2,000.
---
Web Series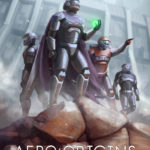 Aero- Origins (Directed by Arturo Vargas) 8 mins
An animated science fiction and fantasy web series. "On the planet, Antea, a hybrid alien civilization is born, inducting Aero as their leader. After Aero is crowned, intruders arrive on the planet's turf. Aero and his siblings struggle to fight off an evil universal force that seeks to end their race."
---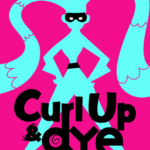 Curl Up & Dye ( Directed by Layla Soileau) 4 mins
She's 14, and if that isn't awkward enough, Yettie has some supernatural hair! Will she be able to tame her locks, harness her hair, and rescue her clueless bestie, Beatrice? She's up against some pretty tough competition, but friendship, uniqueness, and determination make a pretty good match!
---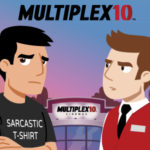 Multiplex 10 (Directed by Gordon McAlpin) 12 mins
A schlock-loving movie theater usher name Kurt and a film snob named Jason come to realize they have a little common ground in their shared — yet very, very different — love of film.
---
Trailers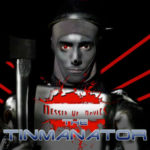 The Tinmanator (Directed by Rob Fuz) 4 mins
'The Wizard of Oz vs The Terminator' A parodic blending of two well known stories conveyed in the style of the contemporary action feature trailer. Funny, dark, fast paced and brimming with homages and Easter eggs.
---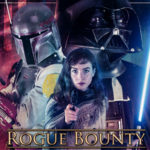 Rogue Bounty (Directed by Chris Fischer) 1 min
A professional Bounty Hunter becomes embroiled in a plot by The Empire to capture a young girl and a mysterious old man. Reluctantly, he puts his own life and reputation on the line to protect them from the pursuing Imperial Forces, commanded by the dark lord of the Sith, Darth Vader.
---