Welcome our esteemed panel of Geek Judges from the Convention, TV and Film Industry!
Gina Keali'inohomoku "G.K." Bowes (NEW FOR YEAR 5)
Multi-talented voiceover actress whose performances can be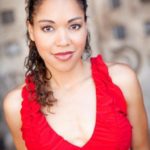 heard every day on television, radio, film, animation, anime, video games, toys, and even amusement park rides! She has provided the voice of Barbie for Mattel, Mairu Orihara in Durarara and Durararax2, Senna in "Bleach: Memories of Nobody", the voice of Lupit in the highly acclaimed Marvel Comics anime series "Blade", and the voice of Kiyal in several episodes of "Tengen Toppa Gurren Lagann". In addition to her characters in Metal Gear Solid: The Phantom Pain, Resident Evil, Guild Wars 2, Dying Light, and the new Minecraft Story Mode, some of her other notable video game credits include the voice of Felicia in "Marvel VS Capcom 3", the voice of Asuka Kazama in "Street Fighter VS Tekken", Warachu in "Neptunia", and the new fan favorite Laura Matsuda in "Street Fighter V". G.K. can also be heard in several episodes of Disney's "Phineas and Ferb", "Special Agent Oso", "Sofia the First", "Doc McStuffins", and their new series "The Lion Guard".
---
Tory Mell (NEW FOR YEAR 5)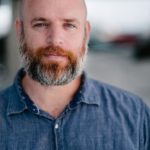 Tory Mell is an award winning writer/producer best know for his ground breaking short film: White Room: 02B3, the first of it's kind 360 degree narrative film. He was a producer at Roddenberry Entertainment (Creators of Star Trek), and has worked in film and television production for the better part of 20 years. He is currently working on graphic novel adaptations of Kurt Wimmer and Christian Bale's 2002 Equilibrium, and a prequel to Stargate Universe. You can also see him hosting the new Fox show, "The Rundown" on the Official Predator Fan App.
---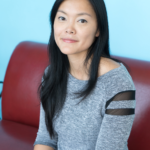 Jennie Kong (NEW FOR YEAR 5)

Jennie Kong is a writer/director who currently works as a games writer for the highly acclaimed thatgamecompany studio, most recognized for their seminal release, Journey.  As a GeekFest alum, she is known for her award-winning geek and fantasy-inspired short films that have appeared across global film festivals and comic conventions, as well as digital channels such as Stan Lee's World of Heroes.  This year, Jennie partnered with the Academy of Interactive Arts & Sciences to direct The Game Makers, a 10-part digital series exploring Storytelling In Games through the lens of iconic and indie creators. She began her career assisting film directors on original productions for Netflix, Amazon and Hulu.
---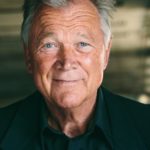 Bo Svenson (NEW FOR YEAR 5)
An award-winning actor, writer, producer and director, Bo Svenson has worked with over one hundred Academy Award winners and/or nominees. A member of the Academy of Motion Picture Arts and Sciences since 1985, he serves on several nominating committees.  Chairman and CEO of Motion Picture Group of America 1985-1999, he is President and CEO of MagicQuest Entertainment, a California corporation engaged in international motion picture and television development — and production. He conducts "Don't Act – Be!" seminars around the globe.
---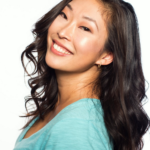 Jackie Dallas (NEW FOR YEAR 5)
Jackie Dallas is best known for her role as Jen, Mr. Clarke's girlfriend in the Netflix hit series Stranger Things! Some of her upcoming works include a drama series Desires of the Heart, a feature film Diverted Eden and the thriller The Pining starring Tom Sizemore. Other notable projects include playing the pregnant Maggie in the spoof, Not Another Zombie Movie, the dystopian leather clad villain in Papa Roach's music video F.E.A.R., and working with Michael Fassbender in the critically acclaimed Steve Jobs.
---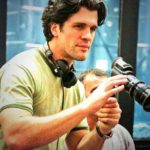 Jeff Wadlow
Writer, director, and producer whose recent credits include KICK ASS 2, NON-STOP, and BATES MOTEL. Currently he is working on big screen adaptations of MASTERS OF THE UNIVERSE for Sony and the X-MEN spin-off, XFORCE, for Fox
---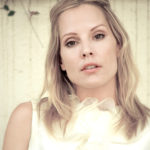 Emma Caulfield is widely known as everyone's favorite demon, Anya, from BUFFY as well as cult classics like DARKNESS FALLS and Netflix darling, TIMER.  If that wasn't enough, she is part of the graphic novel writing team behind CONTROPUSSY (IDW Publishing), part of the creative team behind YouTube sensation BANDWAGON and good time YouTube Vlogger ESSNEMMA.  She is also the Producer of two shorts DON'T PANIC IT'S ORGANIC and STRAY (Las Vegas Film Festival Audience Award Winner) Find her on Twitter
---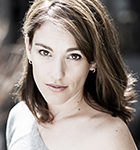 AMY JO JOHNSON is a multi-faceted artist with over twenty years experience in the entertainment industry. Working successfully as an actress for more than two decades, Johnson is most known for her roles as Julie Emrick on the critically-acclaimed series Felicity, and Jules Callaghan on the award-winning Canadian series Flashpoint.
---
Keahu Kahuanui Actor, appearing on Hawaii Five-O and The Secret Life of the American Teenager, Keahu Kahuanui is most noted for his role as Danny Mahealani on MTV's Teen Wolf. He recently produced and starred in the short film Duel Club which premiered at Catalina Film Festival. A man of the renaissance, Keahu is an avid swordsman, cosplayer and leather craftsman who owns and runs an artisanal leather goods company.His name is pronounced: Kay-ah-who Ka-who-ah-new-ee.
---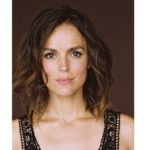 Erin Cahill has Starred and Guest Starred in over 30 Television Shows including Sleepy Hollow, Grey's Anatomy, House, How I Met Your Mother, Castle, CSI: Miami, CSI: New York and NCIS:LA to name a few. She can be seen in this season's "Angel From Hell" starring Jane Lynch. Erin has four films coming out this year. She is the lead in the Mar Vista studios film for Lifetime and Netflix called "The Watcher" opposite Edi Gathegi. Erin has a supporting role in "It Snows All the Time" starring Taryn Manning and Lesley Ann Warren. She is one of the leads on the film called "Cut to the Chase," which she just won Best Supporting Actress for at the Northeast Film Festival.  Finally, she is the lead in a Hallmark Christmas film, airing this holiday season.  Erin also has three films coming out next year. Erin has loyal fans from her role as Jen Scotts, the Pink Power Ranger and from playing Chloe Lynch in the iconic Call of Duty Series. Erin has also starred in numerous films including Disney's Beverly Hills Chihuahua 2 & 3, and Sony's Boogeyman 3.
---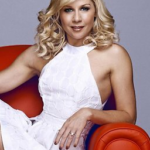 Gigi Edgley has recently completed shooting Hashtag a short SyFy film. Her team were successful in raising over $44000 with a Kickstarter in order to fund the production. Previously she was filming Whisky Sour which was also produced in Los Angeles. As host of Jim Henson's Creature Shop Challenge Gigi Edgley was charged with introducing each week's challenge to the group of contestants. The internationally renowned actress is originally from Australia. Gigi has a long and rich history with The Jim Henson Company beginning with her popular role as Chiana on the company's critically – acclaimed sci-fi cult series, Farscape. In which she starred for over four years.
---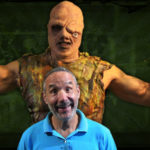 Lloyd Kaufman
The incomparable Lloyd Kaufman is president of Troma Entertainment and creator of The Toxic Avenger. He's been producing disrupting media for 40 years.
---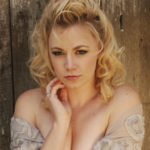 Jessica Cameron
Jessica Cameron is an actress and film maker specializing in original, genre independent films. Her latest film, Mania, is screening on the festival circuit with over 20 official selections and 11 awards thus far. Her first film, Truth or Dare, won 34 awards during its festival run and is currently in distribution.
---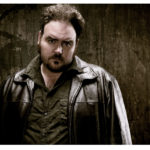 Jon Schnepp
Jon Schnepp is an American Writer/Producer/Director living and working in Hollywood California. He has directed such popular shows as Metalocalypse, Upright Citizens Brigade, The Venture Brothers, The ABCs of Death, and Marvels Black Panther.  Jon has been a host on the popular web series AMC Movie Talk for the past two years, and has been expanding his hosting to include "Sweaty Nerds". Schnepp has been helming the crowdfunded feature film documentary "The Death of "Superman Lives"; What Happened?" premiering on May 1st.
---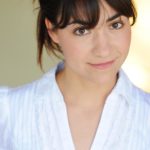 America Young
America Young is a director and professional stunt woman. She is founding Board member and Director of Pre-programming of The Santa Catalina Film Festival (2011-current). She has stunt coordinated the feature films/shows and music videos (Katy Perry,Chris Cornell, Natasha Beddingfield). She has directed 3 web series and is in post on a scripted comedy pilot that she directed starring and about Professional Wrestlers.  She is also in post for her comedy geeky feature,The Concessionaires Must Die!, and just got attached to direct a comedy/action feature film about an all girl punk rock band with a lead singer that has meta-human powers called, Smash Girl.
---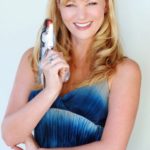 Jenna Busch
Jenna Busch is the founder of Legion of Leia, a comic book writer/geek reporter. She co-hosted a weekly show with Stan Lee, co-hosts Most Craved and What the Flick?! Doctor Who show. She's been seen on Tabletop and Attack of the Show and is a member of the Broadcast Film Critics' Association.
---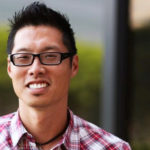 Tony B Kim
@Crazy4ComicCon as the founder of
Crazy4ComicCon.com
, Tony is a mild-manners geek disguised as a super nerd- fighting a never ending battle for fandom, cosplay, and the comic con way!
---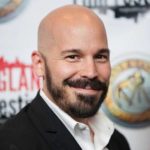 Brian Crewe
Director of the award winning shorts FAR, UNE LIBÉRATION, and ELECTORAL EMISSIONS as well as commercials for PRINCESS CRUISES. He produced the feature films DANCE OF THE DEAD, GOLDEN EARRINGS and FATHER vs. SON.  
www.FilmCrewe.com
---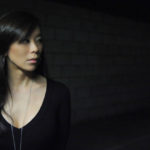 Yuka Kobayashi
Yuka Kobayashi has over 20 years of experience in the Entertainment Industry and is the Co-Founder of Trifecsome Media, LLC, consulting, creating, and executing high level strategy for digital, social, and original content.  Formerly the Director of New Media and Alternative Content at Stan Lee's POW! Entertainment for the past 15 years, she developed and produced content across all verticals: web, social, video, gaming, live events, publishing and consumer products.  With a previous background of 10+ years of on-set experience, Ms. Kobayashi has also transitioned to being a Producer of numerous independent feature films, music videos, web series, and digital shorts.
---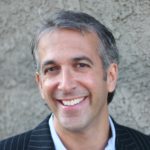 Scott Mantz
Winner of the 2014 Press Award from the ICG Publicists Guild, Scott Mantz is the resident film critic for "Access Hollywood."  Mantz also reviews movies for the PBS TV series "Just Seen It," is a regular film correspondent for NBC's "The TODAY Show" and co-hosts the weekly online film series "Profiles," which spotlights the greatest filmmakers of all time.
---
Dino Andrade
Voice actor Dino Andrade is known as PROFESSOR PUTRICIDE, MIMIRON, HIGH TINKERER MEKKATORQUE and more from WORLD OF WARCRAFT as well as THE SCARECROW from BATMAN: ARKHAM ASYLUM! Andrade is also the creator/founder of the geek dating website SoulGeek.com which is responsible for 1000's of geek matchups world-wide since 2007.
---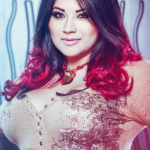 Ivy Doomkitty
An International Costumer/Cosplayer, Host, Artist, Gamer, and Figure Model for comic book artist/writer, Frank Cho, based in Los Angeles. Ivy has been attending conventions for many years, before deciding to take the plunge by showing her fandom through cosplay. Ivy was recently featured as a GUEST JUDGE on several episodes of the Syfy Original Series, "Heroes of Cosplay".  She strives to show others in the community that you can do something you love, regardless of gender, skin color, sexual orientation, body shape/size, etc, via her panel on that very subject,"So They Say You Shouldn't Cosplay". Because of this, Ivy has been invited to appear as a Guest, Judge, Panelist, and Host to various conventions and events all over the world.
---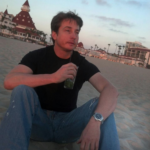 Matt Hawkins
Writer, physicist, social media maven and all around swell guy, Matt Hawkins has published over 1,000 comic books in his 22 year career at Image Comics and Top Cow and created and/or written many including Think Tank, Aphrodite IX, Lady Pendragon, Tales of Honor, Wildfire & Postal. And despite producing TV series, feature films and video games still considers himself to be a comic book dude.
---
Alexis Varouxakis
Producer and film executive who has produced a number of award winning feature and short films including 'Dark Hearts' ('Best International Feature' nomination – Raindance Film Festival) and 'Opa' starring Mathew Modine and Richard Griffiths. He is currently the COO of 1821 Media Group, a Los Angeles based film financing and film production company.
---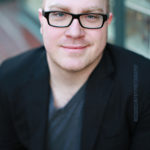 Sterling Gates
is a New York Times best selling comic book creator and award-winning indie film writer-producer. His indie teen superhero film, The Posthuman Project, recently received a limited theatrical run through AMC Independent and is currently available worldwide through video on demand. He lives in Los Angeles, California.
---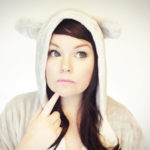 Shawnee Hale
As a fan of geek culture herself, AgentShawnee has created a successful YouTube channel and social media presence catering to geeky girls. She hosts a show called "Kigu Time" where she teaches Japanese in an adult onesie. (also known as a kigurumi) on top of making videos about cosplay makeup, geeky toy unboxing, game reviews, and more!
---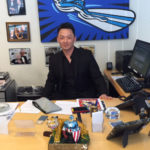 Sam Paek
Marketing Executive with 14+ years of digital advertising, brand marketing and PR. Sam is passionate about helping brands reach and connect with their target audiences. His experience consists of working with top global companies creating content and taking an intergraded approach with his clients to deliver high quality content by placing them on platforms that convert existing and new fans. Proven pioneer in cutting-edge web, digital, mobile, social engagement and entertainment/content development marketing techniques.
---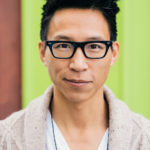 Chris Dinh
Writer/Producer and aspiring geek. He writes/produces short content at the YouTube channel, Wong Fu Productions. He also co-wrote and produced their first foray into the feature film world with, "Everything Before Us." Chris recently co-wrote, produced and acted in a horror/comedy, "Crush The Skull" which premiered at the Los Angeles Film Festival and won the Nightfall Award — LAFF's genre award.
---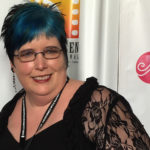 Lynne Hansen
A lifelong geek who named her first pets Superfish and Wonderfish, Lynne Hansen is an award-winning filmmaker. Her short horror comedy Chomp, which she both wrote and directed, won Best of the Fest in Year 1 of the GeekFest Film Fest and has screened at over 30 festivals worldwide. www.ChompMovie.com
---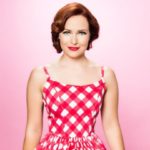 Alicia Malone
Film reporter, TV Host, Producer, Writer, Editor and all around movie geek. Alicia can currently be seen reviewing and talking movies on Fandango, Schmoes Know, Profiles with Malone and Mantz, Movie Juice Australia, Breakfast On One in New Zealand, Event Cinemas Australia, Scoopla Radio Australia, and as a regular guest on Access Hollywood, HLN The Daily Share and Screen Junkies Movie Fights. www.malonesmovieminutes.com
---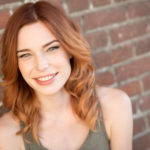 Chloe Dykstra
Actress, cosplayer, host, and crazy dog lady. Recent credits include Wrestling Isn't Wrestling, Heroes of Cosplay, and Steampunk'd. She's hosted for Sourcefed, E Entertainment, BBC America, DC, 2K, Gearbox, Kinda Funny Games, Star Wars.com and many more. She can also balance half full bottles of water on her head for extended periods of time.
---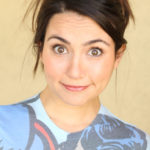 Trisha Hershberger
Online host and producer who has been featured on channels like DNews, The Philip Defranco Show, Epic Meal Time, The Fine Bros, ScreenJunkies, TechnoBuffalo, Smosh and more. She won two Streamy Awards as a full-time cast member with Sourcefed & SourcefedNerd and now owns and operates her own production company, creating content for her own YouTube & Twitch channels and for The Escapist.
---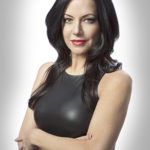 Natalie Popovich
AKA "Ivonna Cadaver" is creator and Executive Producer of Macabre Theatre the television series that showcases independent horror and the classics."Popovich" also  covers red carpets, interviews the biggest celebrities in the genre and hosts some of the biggest live events in the country. Macabre Theatre airs in 210 markets across the country on Youtoo America.
---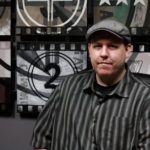 Nic LaRue
Nic LaRue is the Owner and Editor-In-Chief of FilmSnobbery and is an advocate and passionate speaker for indie film, a film reviewer, and the host of the web broadcast series FilmSnobbery Live! Nic also offers his services as an independent film consultant whose passion is giving a voice to independent content creators.
---
Taylor McPartland
A proud Northern California native living in Los Angeles, is the Co-Founder and President of FilmBreak – an crowdfunding and audience engagement agency. Over the past five years at FilmBreak, Taylor has had the pleasure of working with filmmakers at every level from beginner to Academy Award Winner, from dramatic features to sci-fi web series.
---
A Concept Designer/Filmmaker, who developed his skills over the course of 25 years in various fields
of the movie industry along with authorities such as Terry Gilliam, Wes Craven, Dario Argento and Jim Henson's Creature Shop (with whom he won an Emmy Award). Daniele was born in Italy, and lived and worked in the UK before coming to California.
---
Want to join our esteemed panel of screening judges. Email us for more info