Check out some of the folks that have moderated some of our panels and events over the first three years of GeekFest Film Fests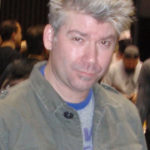 Chris Gore is a comedian and writer who was a regular on G4TV's Attack of the Show. He is also the founder of Film Threat, the author of several movie books including the Ultimate Film Festival Survival Guide, writer/producer of the feature comedy My Big Fat Independent Movie and his podcast is PodCRASH with That Chris Gore.
As a stand up and improv comedian he has performed at SF SketchFest, the Cabo Comedy Festival, Nerdmelt, IO West (as part of Comic Book Live), M Bar, Holy Fuck Comedy, Second City, Hollywood Improv as well as at conventions such as Comic Con in San Diego, Phoenix, San Francisco, Atlanta and more. Chris' debut comedy album is titled "Celebrities Poop."
Chris has appeared as a film expert on MSNBC, E!, CNN, Reelz Channel and has also hosted shows on FX, Starz, IFC as well as G4TV's Attack of the Show. As an author, Chris has written "The 50 Greatest Movies Never Made" (St. Martin's Press) and "The Complete DVD Book" (Michael Wiese Publications).  His book "The Ultimate Film Festival Survival Guide" (Random House) is considered the bible of the industry and is required reading at film school.Chris' latest project is a comedy album/book titled "Celebrities Poop" which can be purchased exclusively on celebritiespoop.com.
---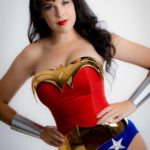 Kit Quinn is a graduate of USC where she studied both film and theater.  She has also been an active member of the nerd community, cosplaying since 2007 when she attended her first San Diego Comic Con.  Since then she has created dozens of costumes based on her favorite characters from comics, cartoons, movies and manga.   As well as cosplay, Kit is one of the driving forces behind the award winning web series Sweethearts of the Galaxy on Stan Lee's World of Heroes.
www.facebook.com/misskitquinn @misskitquinn on twitter and Instagram
---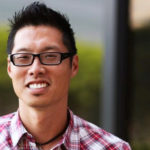 Tony Kim (@Crazy4ComicCon)
Tony has already hosted our GeekFest events at Rose City Comic Con 2014 (Portland OR) and is our host at Long Beach Comic Expo and Long Beach Comic Con. Tony is a mild-manners geek disguised as a super nerd- fighting a never ending battle for fandom, cosplay, and the comic con way!
---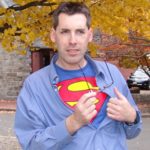 Jeff Burns
Jeff is the creator of action/comedy web series Super Knocked Up and geeky pop culture/improv show Super Geeked Up. You'll often find him at comic cons across North America hosting panels, performing Super Geeked Up LIVE on stage, and just generally geeking out! www.supergeekedup.com
---