Our Supporters, Partners and Co-Sponsors
---

The Real Stan Lee: Suiting up with a new look from today, fans logging on and subscribing to TheRealStanLee.com to read up on the Generalissmo himself will be welcomed with a plethora of new content that's sure to excite his brigadiers.  Some of the fresh new features will include everything from breaking news from his company POW! Entertainment, sneak peeks, exclusive behind-the-scenes, celebrity interviews, special personal video messages, fan Q&A, featured articles and trivia contests to start with.  His fans will play a huge role on the website as it will also include a social network where fans can share their blogs, artwork and suggestions among the group as well as with the main man. Check it out HERE!
---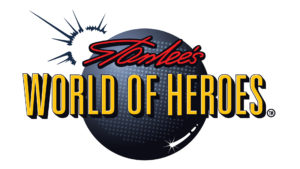 SLWOH: Stan Lee's World of Heroes is a channel for all things related to the hero lifestyle and enthusiast culture. With both scripted and unscripted shows, we've got something for everyone from sci-fi and fantasy fans to viewers looking for comedy content and pop culture news. We've brought together some of your favorites stars from the geek universe and beyond. New shows coming monthly! Check it out HERE!
---

FilmSnobbery helps filmmakers promote their work and find their audience. We achieve this through project consultation, screening events, film reviews and criticism, live interviews and event coverage, project exposure and integration with ancillary supporting businesses. We believe that independent filmmakers should be provided with the tools and means necessary to achieve their financial or career goals regardless of their project's budgets or other limitations. Check it out HERE!
---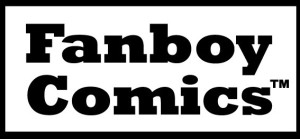 Fanboy Comics is all things geek!  Founded in 2010, Fanboy Comics (FBC) is an online conglomerate of geek media, providing its readers with daily reviews, interviews, and podcasts that span the pop culture spectrum.  In 2011, FBC added independent comic book publisher to its credits, when it published its first graphic novel, Something Animal.  The company's second graphic novel, Identity Thief, was released in September 2012, and its latest graphic novel, The Arcs, is now available. Check it out HERE!
---

Indican Pictures
Indican Pictures, a boutique motion picture distribution label, oversees operations from acquisitions through release into all platforms worldwide. Indican Pictures vast array of content has formed strategic alliances with Comcast, Charter, Time Warner Cable, DIRECTV, Cox, Starz, Showtime, HBO, Lifetime, BET/Centric, LOGO, Netflix, Amazon, iTunes, Sony, mgo, Google Play, U-verse, Verizon, Princess Cruises, Redbox, Walmart, Best Buy, Hastings, Family Video and many more.
---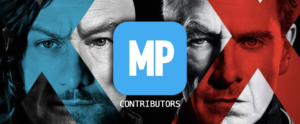 MoviePilot
Providing entertainment news from contributors around the world. One of the biggest entertainment sites on the web.
---

Boris FX
BorisFX is awarding their flagship product, Boris Continuum Complete (BCC), which has 230+ visual effects filters and transitions, along with 2500+ presets. It's valued at $995-$1995  Follow them on Twitter or on Facebook
---
WebVee Guide
WebVee Guide is an online magazine devoted to finding and promoting high-quality web content from across the globe through our reviews, interviews and WebFestival coverage.
---

The 7th Matrix
"The 7th Matrix promotes the best in science fiction web series. Our site features over 100 (and counting!) of the best genre web series and short films by talented filmmakers from across the globe!" Check them out here
---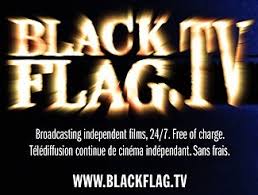 Black Flag TV
Black Flag TV means Midnight Movies, 24 hours a day. Live TV Station broadcasting independent movies and cult classics. Also the home of the comic book artist Sv Bell
Check them out here
---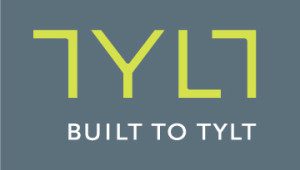 Based out of southern California, TYLT is a wireless accessory design and development company. Featuring an edgy, futuristic assortment, TYLT has become a leader in portable power and wireless charging for mobile devices. Some of new TYLT gadgets this year includes; the VU™ Car Wireless Charging Mount taking Qi wireless charging technology to the next level, ALIN™ Glass introducing premium tempered glass screen protectors into the ALIN family, the all new line-up of ENERGI Smart Travel Chargers featuring built-in batteries for charging off the wall. TYLT is wildly popular internationally and is now distributed in 75 countries. To learn more, visit www.tylt.com.
---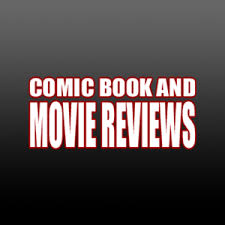 www.comicbookandmoviereviews.com, is a daily updated magazine site, with articles on movies, comic books, humor, news, blogs, and related celebrities of note. Also, we have ties to authorized affiliated companies, plus a mobile app and social networking links.
To Learn More, Visit Comic Book and Movie Reviews
---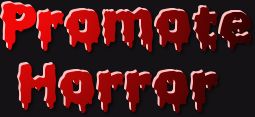 PromoteHorror.com is where we bring creators of horror and horror fans together. Creators of horror can promote their horror related work including books, films, blogs, websites, artwork, photography, stores, conventions, events, podcasts, press releases, IndieGoGo/Kickstarter campaigns, etc. Let us help you "Spread the Horror!
---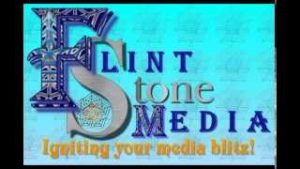 Flint Stone Media is your source for innovative media strategies and concepts that deliver consistent brand messaging and expand your public audience. Let us make connections that ignite your media blitz! We are the proud producers of the Curve the Cube arts, entertainment, and media podcast. Curve the Cube is based in south Florida, but lives worldwide and is aimed at inspiring YOU to pursue your dreams outside the cubicle! @CurveTheCube
---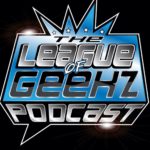 Every week the League of Geekz brings you the latest and geekest of news in Movies,TV, and comic books. By all means were not experts but we do know our stuff, and the goal is to cover stories and review movies from our own view that will inform and appeal to you the movie or TV viewer and the geek. So sit back and enjoy the ride Because Where we're going, we don't need roads!!!! – See more here
---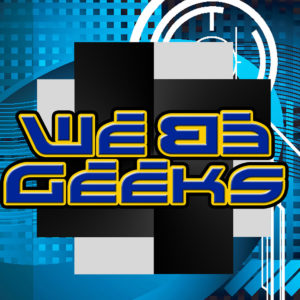 We Be Geeks, your OFFICIAL voice of the geek revolution, is a weekly talk show on the WeBeGeeks Network. This podcast delivers highlights of geek culture. Topics include: Star Wars, comics, television, film, reviews, celebrity interviews, games news, geek-culture convention coverage, DC, Dark Horse, Valiant,Marvel, Disney and more. www.webegeeks.net
---

Legion of Leia Through compelling interviews, breaking entertainment news, and important cultural critiques, the Legion of Leia has become a fresh voice in the online media space and a Force for good in the entertainment industry. Our mission is to raise awareness of the fact that women love sci-fi, fantasy and genre entertainment… and our contributions to it are out of this world.  www.legionofleia.com
---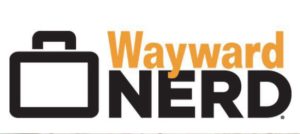 Wayward Nerd is here to serve all who grab a lanyard, lightsaber, and sonic screwdriver, pack it in a suitcase and head off to explore the nerdy universe. Think of us as your guide. www.waywardnerd.com
---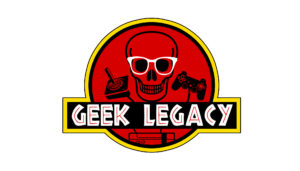 Geek Legacy What once began as a documentary series  has now become a thriving geek news and reviews website featuring an amazing network of weekly podcasts aimed at celebrating every aspect of geek culture! www.geeklegacy.com
---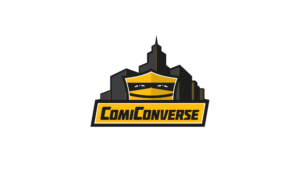 ComiConverse is your home for the latest on comics, movies, shows, tradecraft and more.  We are building the web's greatest ComiCommunity, one connection at a time.  ComiConverse.com
---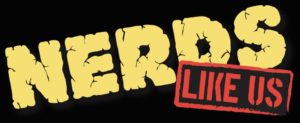 NERDS LIKE US is a community for nerd culture. We produce/sponsor nerd-centric events, we promote all sorts of nerd activities. We bring nerds together!
---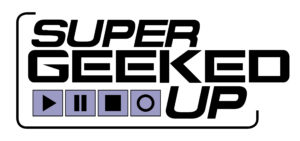 Join the Super Geeked Up crew every Wednesday night at 10pm ET/7pm PT as they discuss your favorite sci-fi, fantasy, superhero, and video game topics and play zany geek-themed improv games with some of the coolest guests from movies, TV, web series, and comics!  And don't forget to come to their shows at comic cons across the country, like San Diego Comic-Con and Emerald City Comicon, where you can volunteer to be part of the geeky games LIVE onstage!  Watch their online shows and get a full schedule of comic con appearances at www.supergeekedup.com
---
INFOLIST.com – in addition to hosting the biggest Pre Comic-Con Bash in Los Angeles, INFOLIST is a premiere entertainment industry resource, providing information on entertainment and media jobs and opportunities, casting information, and info on industry networking events, seminars, workshops, and other opportunities.
---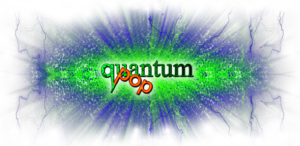 Quantum Pop Blog! is devoted to exploring ideas in comics, science fiction , fantasy, science and tech! We cover movie reviews, trends in technology, post opinions and news on events, trends and more! Visit us at http://www.quantumpopblog.com, or visit us on Twitter and Facebook for regular posts on the latest in entertainment and technology!
---
Become a Friend of GeekFest, contact us to find out how to join!