Thank you Fan Expo Canada for another amazing year!

We tripled our attendance in 2016!!
FEATURES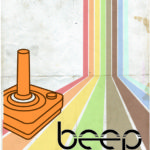 Beep: A Documentary History of Game Sound (Karen Collins, 73 mins) From Sound Chips to the Symphony! No longer just the "ugly stepchild" of the games industry, Beep traces the history of game sound from the Victorian penny arcades through pinball and to today's massive industry of soundtracks and live music. With clips from over 80 interviews with game composers, sound designers,voice actors and audio directors from around the world, Beep is the definitive documentary on game sound.
SPECIAL EDITION ADDITION- Fan Expo Canada
---
21 Days (Kathleen Behun, 89 mins)
Three filmmakers embark on a paranormal challenge by barricading themselves inside a house so haunted, no one has been able to live in more than 21 days, in order to film the supernatural phenomena which presumably occur… but nothing can prepare them for the evil that lies in wait… Starring Max Hambleton, Whitney Rose Pynn, Mickey River.
---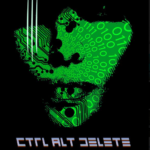 Ctrl Alt Delete (James B. Cox, 86 mins)
When a team of hacktivists break into an office building server room, they unknowingly uncover an artificial super intelligence. With the reluctant help of the systems administrators they've taken hostage, they must work together to escape as the AI quickly takes over the building and spreads across the Internet. Starring Adam Shapiro, Blake Robbins, Molly Burnett.
---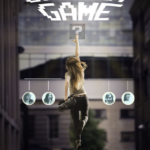 She Got Game (Cailleah Scott-Grimes, 53 mins)
The story of a young woman searching to reconnect with the world of video games. Once she had loved that world, but it seemed to be made by men, for men. Fed up with media buzz treating women only as victims, she wants to understand what keeps women gamers going. How are they carving out space in the industry? What are their sources of persistence and resilience?
BEST FEATURE WINNER and BEST OF FEST
SHORTS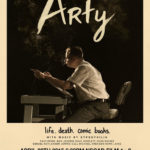 Arty (Nathan Boone, 11 mins) Fate found Jewish American war veteran Arty Green and threw him head first into the cogs of the American comic book industry. Working as a cartoonist between the 1930's-50's wasn't a forgiving career. The emergence of the comics code, fame seeking politicians, angry parents in need of a scapegoat, and many other oddities chose comics and comic artists as an enemy. SPECIAL EDITION ADDITION- Fan Expo Canada
---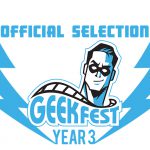 The Party ( Tony Lazzeroni, 8 mins) When a Dungeons & Dragons party loses their beloved Dungeonmaster, they are forced to find a replacement. SPECIAL EDITION ADDITION- Fan Expo Canada
BEST SHORT
---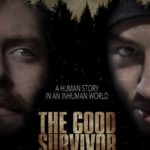 The Good Survivor (Tito Guillen, 11 mins) The world has ended and only a few scattered survivors scavenge an undead land. Dylan, a young man with cerebral palsy, was not built for these times but tries to show he's not a burden to Steve, his travel companion. When Steve is left unable to protect Dylan or himself, it is up to Dylan to prove that he can be the good survivor. SPECIAL EDITION ADDITION- Fan Expo Canada
---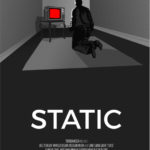 Static (Tanya Lemke, 16 mins) A heartbroken man gets a second chance at redemption when he's able to deliver his wife's dying wish to another longtime companion, his faithful TV. SPECIAL EDITION ADDITION- Fan Expo Canada
---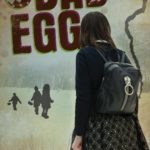 Bad Egg ( Ryan Schaddelee, 7 mins ) Most kids think of Easter as a time for candy, bunnies, and painting eggs. Maddy thinks of it as torture. When she decides to wander off at the neighbor's annual Easter egg hunt she does find an egg but like her, it turns out to be a little different from the rest… SPECIAL EDITION ADDITION- Fan Expo Canada
---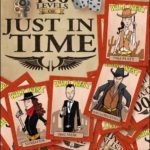 100 Levels of Just In Time (America Young, 13 mins) 'When a simple game night turns into a Wild West showdown, two couples must work together to escape the most dangerous game of all TIME.' Starring Tara Platt, Yuri Lowenthal, Dove Meir, Sierra Fisk, Paula Rhodes.
SPECIAL EDITION ADDITION: MegaCon, Fan Expo Dallas, Fan Expo Canada
---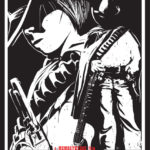 El Chèvere (Tony Reames, 3 mins) Down south they only whisper his name. A stranger comes to town to stop a mythical creature known only as "El Chévere". Starring Evan Reames, Quinn Reames, Chris Reames.

SPECIAL EDITION ADDITION: MegaCon, Fan Expo Dallas, Fan Expo Canada
---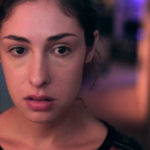 Autumn's Falling ( Cody Erickson, 5 mins) Autumn prepares for her Halloween birthday party, transforming her bland apartment into a horror carnival of colors and shadows. This is a look into a terrifying moment in one girl's life on Halloween night, when everyone is screaming. You never know whose screams might be real. Starring Julia Rosenberg, Ben Beeler, Zach Lambe, Sydney Ray.
SPECIAL EDITION ADDITION: MegaCon, Fan Expo Dallas, Fan Expo Canada
---
The Society (Robby Sparks, 5 mins ) Once a Brother…always a Brother. Starring Benjamin Cox, Ken Larson, Misty Posey.
SPECIAL EDITION ADDITION: MegaCon, Fan Expo Dallas, Fan Expo Canada
---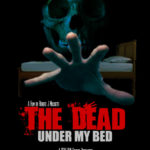 The DEAD Under My Bed (Robert Massetti, 6 mins ) Steve is a man afraid to go to sleep. HIs father visits him in the dark of the night, tormenting him, making him so afraid to sleep that he has been up for days. But Steve's father has been Dead and Buried for years. Killed by his own hand. Is it the guilt he feels that keeps him awake at night, or is his father really back from the grave and wanting to take revenge? Starring Jon Fish, Laurence Zerne, Stephen Zerne
SPECIAL EDITION ADDITION: MegaCon, Fan Expo Dallas, Fan Expo Canada
---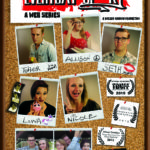 Everyday Spooky: Speed Dating (Monique Guggino, 11 mins) Cole and Seth are stranded in heartbreak hotel, but maybe supernatural speed dating will shake things up. Starring Iris Moon, Nikki McLelland, Yvelisse Cedrez, Evan J Eastman, Kyle Porter.
SPECIAL EDITION ADDITION: MegaCon, Fan Expo Dallas, Fan Expo Canada
---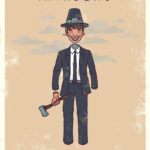 Invaders (Jason Kupfer, 6 mins) A pair of home invaders consider their potential character choices just prior to their planned invasion. Starring Ricky Wayne, Jordan Woods- Robinson
SPECIAL EDITION ADDITION: MegaCon, Fan Expo Dallas, Fan Expo Canada
---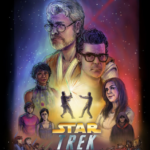 Star Trek Wars (Joshua Hoh, 25 mins)
Star Wars creator, George Lucas, battles Star Trek director, J.J. Abrams, over the fate of Star Wars: The Force Awakens! Who will win in this epic showdown between Star Wars and Star Trek? Starring Johnny Bolton, Ronan Barbour, Sophia Thomas, Jane Noble, Seth Wayne, Melissa Perl, Stefan Petrenco.
---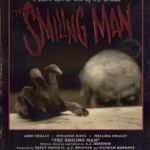 The Smiling Man (A.J.Briones, 7 mins)
A little girl home alone finds herself face-to-face with pure evil. This is the second film written and directed by VFX Artist / Previsualization Supervisor A.J. Briones (AVATAR, DAWN OF THE PLANET OF THE APES, TOMORROWLAND, PIXELS). Starring Abbi Chally, Mellisa Chally, Strange Dave.
---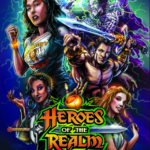 Heroes of the Realm (Kyle Roberts, 9 mins)
In a world where magic reigns, one tyrant was the undisputed ruler. But when magic opens a portal to our world, it's up to a pizza delivery woman to make the most important delivery of her life. Starring Kate Le, Stephen Goodman, Kato Buss, Alissa Ford.
---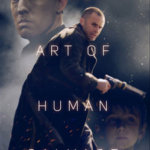 The Art of Human Salvage ( Dempsey Tillman, 9 mins)
A young boy must by saved from execution by his last hope. Starring Edward James Olmos, James Walters.
---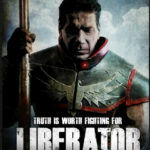 LIBERATOR (Aaron Pope, 17 mins)
Lou Ferrigno plays a disgraced, washed-up ex-superhero trying to get his life back on the rails in this gritty, adult action/drama. Starring Peta Wilson, Michael Dorn, Don "The Dragon" Wilson, and Ed Asner.
---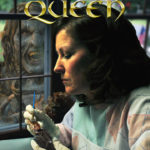 Goblin Queen (Reed Shusterman, 12 mins)
An overbearing mother struggles to parent her daughter–who keeps disappearing to rule a magical land. But when a dangerous creature follows her home, she must confront the reality of who her daughter has become. Starring Stacey Moseley, Amy Letcher.
---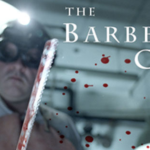 The Barber's Cut (Mark Brocking, 12 mins)
Two cut off but living heads wake up in a fridge and manage to escape while trying to avoid a psycho barber. Starring Lewis Georgeson, Alisa Arnah, David Whitford.
---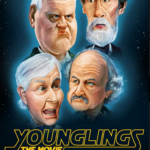 Younglings (Stuart Baker, 10 mins)
In the not-too-distant future, Elroy's deli hosts a weekly poker night with one simple rule: all players must act their age and stick to grownup topics of conversation! But these old-timers know that "Star Wars" will be the topic du jour. Settling this conflict could mean a turn to the dark side. Starring
---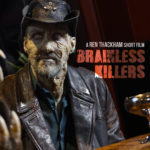 Brainless Killers (Ren Thackham, 18 mins)
Two journalists venture into the zombie inhabited town of Zombridge, a functioning town within the wider community of Australia, to interview the mayor. They find a story more worthy of telling but have to get out alive first. Starring Steve Hughes, Danny Bolt, Ian Mathers, Kirsty McKenzie, Ben Hamilton, Benjamin Scott.
---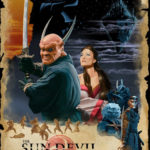 The Sun Devil and the Princess (Steven Ayromlooi, 30 mins)
The realm is embroiled in war between the two Goddesses. The Evil Queen, Goddess of the Moon, has captured Princess Kyoko – a devout follower and one of the last in the realm pure enough to hold counsel with the Sun Goddess. Without her, defeat is inevitable. But a mysterious warrior, of the fabled Ashikage clan, has miraculously rescued the Princess from the Queen's impenetrable fortress. Starring Evan Parke, Mandy Amano, Tony Todd.
FAN FILMS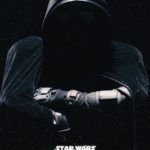 Amulet of Urlon (Eric Stafford, 5 mins) A relic hunter finds himself en route to a desolate planet in search of an amulet rumored to hold the power of an ancient force user. SPECIAL EDITION ADDITION- Fan Expo Canada
---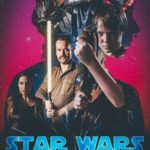 Star Wars Vergence ( Josh Martin, 7 mins) On a back water planet, a young boy discovers his true potential SPECIAL EDITION ADDITION- Fan Expo Canada
---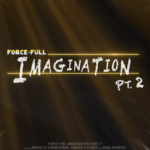 Force-Full Imagination Part 2 (Jim Eimmerman, 4 mins) Trapped by the crossfire of war within the imaginary world of her apartment, Michelle must breach her way to safety despite her mom's warnings and the traps set by her treacherous little brother! SPECIAL EDITION ADDITION- Fan Expo Canada
---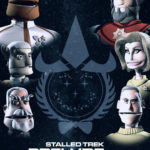 Stalled Trek: Prelude to Ax'd-We-Are (Mark R. Largent, 7 mins ) Stalled Fleet history turned hysterical. Fan films are looking more and more professional …and not everyone is happy with that. An animated puppet parody of "Prelude to Axanar."
SPECIAL EDITION ADDITION: MegaCon, Fan Expo Dallas, Fan Expo Canada
---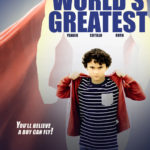 World's Greatest (Josh Noftz, 7 mins) A boy is in an altercation and learns a valuable lesson about heroism from his mom. Who is this boy? Could he become the world's greatest superhero? Hmmmm…. Starring L.J Ruth, Michele Yeager, Christopher Cutillo. SPECIAL EDITION ADDITION: MegaCon, Fan Expo Dallas, Fan Expo Canada
---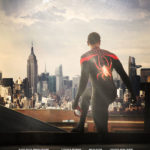 Spider-Man Lives: A Miles Morales Story (Ivan Kander, 9 mins)
In the wake of Peter Parker's death, will Miles Morales find the courage to put on the mask and become Spider-Man? Starring Demetrius Stephens, Patrick McDaniel, "The Misfits of Mayhem"
---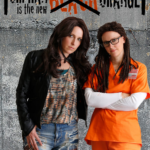 Orphan is the New Orange (Alethea Root, 15 mins)
OITNO is a parody of both 'Orphan Black' and 'Orange is the New Black'. The main character, Sarah Manning, is sent to a minimum security women's prison (Dyad Institute Prison) after several run-ins with the law. From the moment of entering the prison 'mini van', her experience is unlike any other she's had. Starring Jennifer Sorenson, Patrick Stafford, Brian Lettischer.
---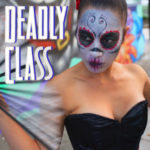 Deadly Class (Jim Skinner, 6 mins)
It's 1987 and homeless teenager Marcus Arguello has no reason to keep living, until one fateful evening when he is approached by a mysterious girl from the King's Dominion Atelier of the Deadly Arts. [Based on the award winning graphic novel, original art from the graphic novel used with permission] Starring Henry Lee.
---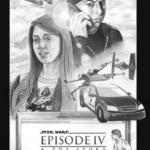 Star Wars: A Toy Story (Raymond Montemayor, 5 mins)
A Star Wars fanatic decides to sell his toy collection to keep his overbearing girlfriend happy and salvage their relationship. An unbelievable adventure with his toys makes him realize that he doesn't need to change for anyone. Starring Edwin Frank Ortiz, Taylor Koster, Robert Nixon, Robbie Tharp.
WEB SERIES
Nikola Tesla and the End of the World (Ian Strang, 5 mins) When physicist Sophie Clarke builds a strange machine from long-lost scientific plans she unwittingly transports Nikola Tesla to modern day London. Unfortunately Tesla brings another historical figure along with him: an autocratic automaton! Starring Gillian MacGregor, Paul O'Neill
SPECIAL EDITION ADDITION: MegaCon, Fan Expo Dallas, Fan Expo Canada
---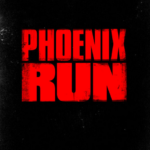 Phoenix Run "Home" (TJ Walker and Rick Walters, 10 mins) Taking place in a dystopian future where everyone is infected with a deadly nano virus, A street smart smuggler Marky is on the run from a crooked super hero and his infected henchmen. Marky flee's to the only family he's ever known, former superhero Ma Jones AKA Thunder. Starring Conner Marx, Julianne Christie, John Paulsen.
BEST WEB SERIES
---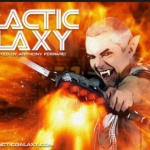 Galactic Galaxy (Anthony Ferraro, 9 mins)
An irreverent Sci-Fi saga about a disco junkie who must seize his destiny, get off space dust, become Space Werewolf & save the galaxy. Starring Bobbie Breckenridge, Charlz Williams, Daniel Kusunoki, Jonathan Castile, Kelsey Goldberg, Lara Piacquadio, Larry Andrews, Eric Michael Kochmer, Twon Wood & Matthew Sultan.
---
The Great Indoors Web Series (Dean Donofrio, 12 mins) A new comedy digital series about a geeky group of board gamers who embrace the joys of childhood while neglecting their inner grownup. Starring Elisha Yaffe, Josh Sussman, Jonathan Bray.
---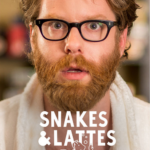 Snakes & Lattes "The Show" (Drew Dafoe, 16 mins) An inside look into the quirky phenomenon taking Toronto, and the world by storm. Max Packett, has created one of the first-ever board game cafés. Gruff, yet lovable, Max is happy to run his small, business the way he sees fit, even into the ground.
---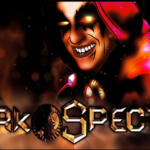 Dark Specter (Bruce Nachsin, 6 mins)
A villain must confront his greatest challenge. Starring Bruce Nachsin, Evan Alexander Judson, Judy Nazemetz.
Music Video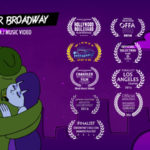 Together – Parallel Universe ( Michael Robertson, 4 mins) This is a short film about the age old story of love. Our protagonist will go to any lengths to be with his love, even if it means building a space ship in his garage and traveling to different universes to find it. SPECIAL EDITION ADDITION- FAN EXPO CANADA
---
No Hero Now (Jennie Kong, 6 mins)
Rian is set on a quest for vengeance when someone murders her old band of assassins. Starring Jessika Van, Beth Riesgraf, Dan Feuerriegel, Tony Messenger, Jack Yang.
---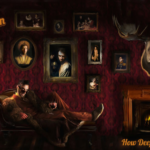 How Deep Can I Go? (Kai Smythe , 5 mins)
Using hand drawn cardboard sets and props, Hairy Soul Man explores how deep some humans will go for love.
BEST MUSIC VIDEO
Trailers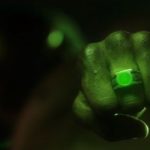 Power (Hissoni Johnson, 1 min) A tragic turns of events leaves one of the world's greatest heroes injured, without his powers and public enemy number one. Starring Dio Johnson
SPECIAL EDITION ADDITION: MegaCon, Fan Expo Dallas, Fan Expo Canada
---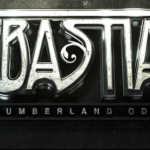 Sebastian: The Slumberland Odyssey (Fede Ponce, 3 mins)
In a future world where unmonitored dreaming is punishable by death, a rebellious orphan must enter the dream world in order to find his long lost brother and a cure for his mysteriously ill grandfather.
BEST TRAILER
---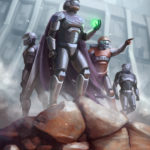 Aero Origins "Teaser Trailer" (Arturo Vargas, 1 min)
"On the planet, Antea, Aero and his brothers struggle to fight off an evil universal force that seeks to end their race."
---
Not all films will be screened at all conventions. Due to the nature of conventions, time constraints, and length of cons some features and shorts may not be screened at all events. At some cons, GeekFest Film Fests will only program shorts or screen a Best of Selection of shorts. We will do our best to screen every Feature Length film at least once during the tour and we plan on giving all filmmakers sufficient lead time for each event.