Distribution Partners
In our effort to grow GeekFest Film Festivals and the opportunities we offer filmmakers during and after the tour, we are working hard with physical and online distribution platforms, companies and services to assist our filmmakers in acquiring distribution.
The below companies have first look agreements with GeekFest Film Fests and offer filmmakers non-exclusive short term leasing agreements, which means filmmakers keep and always own their rights!
We are currently searching for new distribution partners to assist our feature films and short content to acquire national and international distribution in Art House Theatrical, Pay Cable, OTT, SVOD, VOD and MCN online.
Meet our Distribution Partners
Indican Studios

---
Leomark Studios

Leomark Studios (imdb) is a Los Angeles-based film production and distribution company with a catalog of 150+ titles showing on every continent except Antarctica. We have direct distribution in North America on VOD, DVD, TV and in art house theaters; and we're actively seeking out new platforms here and abroad every day. 
---
Shout Factory

---
Gorilla Pictures

---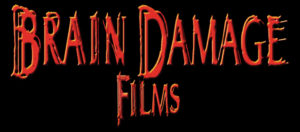 ---
More Announcements Coming SOON