Thank you Comic Con Palm Springs for an amazing GeekFest Year 3!!
Winners below!
Best Feature and Best of Fest
21 Days (Kathleen Behun, 89 mins)
Three filmmakers embark on a paranormal challenge by barricading themselves inside a house so haunted, no one has been able to live in more than 21 days, in order to film the supernatural phenomena which presumably occur… but nothing can prepare them for the evil that lies in wait… Starring Max Hambleton, Whitney Rose Pynn, Mickey River.
Best Short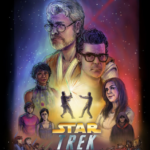 Star Trek Wars (Joshua Hoh, 25 mins)
Star Wars creator, George Lucas, battles Star Trek director, J.J. Abrams, over the fate of Star Wars: The Force Awakens! Who will win in this epic showdown between Star Wars and Star Trek? Starring Johnny Bolton, Ronan Barbour, Sophia Thomas, Jane Noble, Seth Wayne, Melissa Perl, Stefan Petrenco.
Best Web Series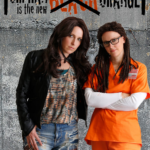 Orphan is the New Orange (Alethea Root, 15 mins)
OITNO is a parody of both 'Orphan Black' and 'Orange is the New Black'. The main character, Sarah Manning, is sent to a minimum security women's prison (Dyad Institute Prison) after several run-ins with the law. From the moment of entering the prison 'mini van', her experience is unlike any other she's had. Starring Jennifer Sorenson, Patrick Stafford, Brian Lettischer.
Best Music Video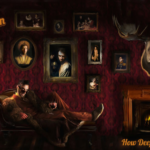 How Deep Can I Go? (Kai Smythe , 5 mins)
Using hand drawn cardboard sets and props, Hairy Soul Man explores how deep some humans will go for love.
 Best Trailer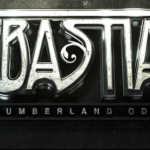 Sebastian: The Slumberland Odyssey (Fede Ponce, 3 mins)
In a future world where unmonitored dreaming is punishable by death, a rebellious orphan must enter the dream world in order to find his long lost brother and a cure for his mysteriously ill grandfather.