Saturday May 19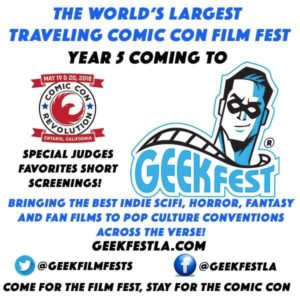 Screenings in Room 105 and Booth 132
---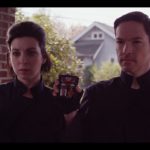 ChronoCeption (Directed by Nik Perleros) 13 mins
If time travelers told you that your firstborn son would be the next Hitler, would you still have sex? One young virgin seeks an answer in this VFX-enhanced comedy about love, stress, and paradox (with a timely political message following the credits).
---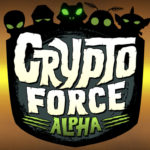 CryptoForce Alpha (Directed by Megan Kluck) 6 mins
Bigfoot, the Lochness Monster, the Mothman, an Alien, and a male Mermaid live together and solve crimes.
---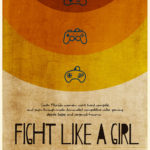 Fight Like a Girl (Directed by Agustin Gonzalez and Nicole Wulf Maldonado) 13 mins
In this short documentary, Victoria "VikkiKitty" Perez, Priscilla "Port" Sortino, and Taylor "Xaltis" Rose, three South Florida women, push through the male dominated competitive video gaming scene.
---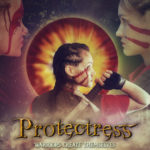 Protectress (Directed by America Young) 11 mins
During battle, a healer duels with her mortal enemy in an unsettling form, facing an impossible choice that will forever forge her destiny as a warrior.
---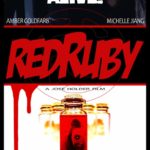 Red Ruby (Directed by Jose Holder) 20 mins
Ruby Grimm awakes to the dark reality that nightmares walk among us. Armed with her brother's research and weaponry, she sets out to systematically destroy them before her mind spirals into madness.
---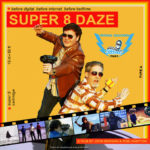 Super 8 Daze (Directed by John Morgan and Rob Hampton) 14 mins
1970s teenagers Rob Hampton and John Morgan made backyard epics while growing up in New England, using only a Super 8 camera, some neighborhood friends, and a whole lot of imagination. Decades later, these movies gained a whole new audience once they hit the Internet, leading dozens of major websites to discover and write about these mini-blockbusters. The two men return to where they shot some of their favorite films to recount all the fun, ingenuity, and mischief of their Super 8 days.
---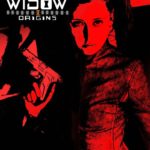 Black Widow Origins (Directed by Sean Monguso ) 18 mins

Witness the early days of Natasha Romanov, one of Marvel comics' deadliest assassins during her career with the KGB. When her latest assignment catches SHIELD's attention, it falls on a newly promoted Hawkeye to bring her down.
---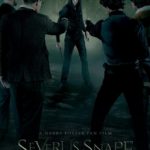 Severus Snape and the Marauders (Directed by Justin Zagri) 26 mins
Set in 1978 just after Harry Potter's father James graduates from Hogwarts, he and his friends Sirius Black, Remus Lupin and Peter Pettigrew celebrate at a bar, contemplating their place in a war they are to soon become a part of. When Severus Snape enters the same bar, knowing the part he might play in the war, James Potter decides to do something about Snape once and for all.
---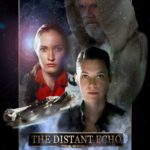 THE DISTANT ECHO: A Star Wars Fan Film (Directed by Tye Nelson) 13 mins
The Distant Echo is in an original story arc, intended for fans of both "Legends" and Canon, where characters from LEGENDS interact with characters seen in the new films The Force Awakens and The Last Jedi.
---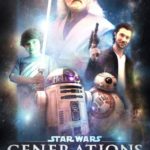 Star Wars: Generations (Directed by Don Bitters III) 5 mins
A grandfather and his grandson use the force to connect across generations. After-all, grandparents help kids survive parents.
---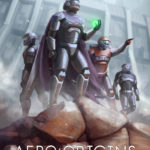 Aero- Origins (Directed by Arturo Vargas) 8 mins
An animated science fiction and fantasy web series. "On the planet, Antea, a hybrid alien civilization is born, inducting Aero as their leader. After Aero is crowned, intruders arrive on the planet's turf. Aero and his siblings struggle to fight off an evil universal force that seeks to end their race."
---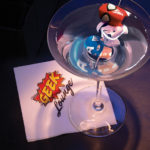 Geek Lounge -Gauntlet (Directed by Larry Ziegelman) 7 mins
A geeky group's dynamic is challenged when a new guy shows up and wants to be one of them. They come to the conclusion that there is only one way for him to prove himself truly worthy.
---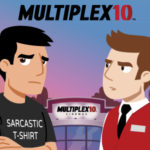 Multiplex 10 (Directed by Gordon McAlpin) 12 mins
A schlock-loving movie theater usher name Kurt and a film snob named Jason come to realize they have a little common ground in their shared — yet very, very different — love of film.
---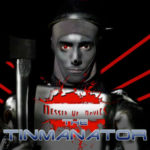 The Tinmanator (Directed by Rob Fuz) 4 mins
'The Wizard of Oz vs The Terminator' A parodic blending of two well known stories conveyed in the style of the contemporary action feature trailer. Funny, dark, fast paced and brimming with homages and Easter eggs.
---